WELCOME TO AJWRB!
Associated Jehovah's Witnesses for Reform on Blood (now Advocates for Jehovah's Witness Reform on Blood) and this web site (AJWRB.org) were established back in 1997 as the work of one dissident Jehovah's Witnesses elder who was deeply troubled by the Watchtower Society's policy on the use of blood and blood products and by Daniel Sydlik's (A Watchtower Governing Body Member) complete disinterest in even discussing the issue. The original web site was called "New Light on Blood."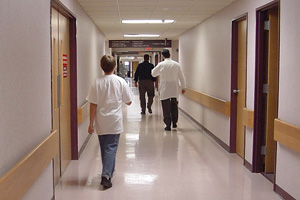 In very short order this brother, known by the pseudonym "The Liberal Elder" (later abbreviated to "Lee Elder") was joined by other elders and HLC members from the United States and South America as well as Jehovah's Witnesses from well over thirty countries in calling for clear answers regarding the numerous contradictions that become apparent when one carefully examines the policy.
That was the birth of AJWRB in 1998.
The Associated Jehovah's Witnesses for Reform on Blood began with the mission of educating Jehovah's Witnesses regarding the many inconsistencies in the Watchtower's blood policy so that they could truly make an informed choice about their medical treatment and that goal has never changed.
AJWRB has grown to be a diverse group of individuals including current and former members, non-believing family members, medical professionals, legal professionals, child advocates and interested members of the public. What we share in common is our sincere desire to see all Jehovah's Witnesses be able to make informed, conscientious choices about their medical care without threat of controls or sanctions from either the Watchtower or local congregations.
This site is also an important resource for doctors looking for objective analysis of the Watchtower Society's policy as well as tools and methods to better establish informed consent with their patients. Judges, lawyers, media and other interested parties will also find very useful and informative material available.
In 2015 we added an alternative reading of our name to better illustrate our expanded reach, objectives and direction.
This site is dedicated to the memory of the thousands of Jehovah's Witnesses (many of them children) who have died because of the Watchtower's irrational policies on blood. It is our sincere hope that the toll in death and suffering can be lessened and one day stopped.
Lee Elder – Director of AJWRB
---