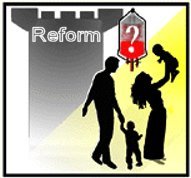 Hi, I am not going to give any names but want all to know the following information. I have been a JWs for 40 years since I was 6 years old, 2 weeks ago I got the reform blood information from the net, and totally agree with what they say as I have experienced it myself and seen so much I could write volumes on it.
Anyhow, last week I printed out all the information 135 pages of it and got it bound up in a volume binder, I photo copied it and did another volume, and gave this to my father to read only to find this very week my Step mother was rushed to hospital with a serious problem, while having keyhole surgery the surgeon accidentally pulled a vain that was stuck to the back of an organ, there is no way that he could have avoided it as he could not see it, and the next thing it burst and blood was gushing everywhere.

Read the rest of this article. . .