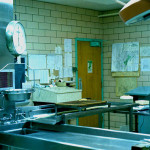 We are asking Jehovah's Witnesses and concerned family members to send the following letter to their Jehovah's Witness friends, family and congregation members. The letter has been drafted and approved by Watchtower Elders and HLC officials in different countries.
Please put a list of people you know together, and mail this letter to them. Please make this a priority, and spread the word. The deaths need to stop, and you can make a difference. Please do what you can to spread the word on the letter writing campaign. Forward this communication to interested parties. Place an announcement on your web page if you have one. Thank you for your assistance.
Jehovah's Witnesses
Elders and Hospital Liaison Committee Members

Read the rest of this article. . .